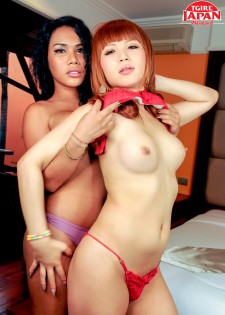 Trans lady Kaede and her tgirl pal Jasmine make out and take turns pleasuring one another. The sucking and fucking activity are deliberate and focused. As their performance progresses, their chemistry really shines.
21st Jul 2022
17:26 HD Video
& 158 Photos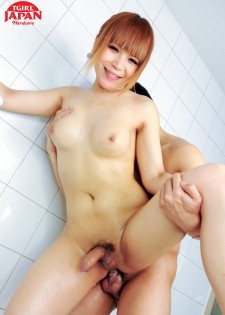 After spending the day downtown, horny Kaede and her guy create good passion when they get home. The heat that they create in the kitchen shifts to the shower. A good amount of oral activity takes place by them before the hot fucking action takes place. Their hard dicks get worked on well.
30th Jun 2022
26:34 HD Video
& 173 Photos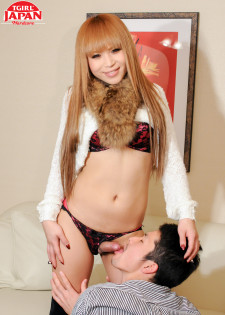 The sexy transgirl is named Kaede and she´s got a really tight ass waiting for your cock, a nice pair of lips that's perfect for sucking and a meaty cock that also loves to fuck. Watch Kaede as she delights her man in this very erotic fuck exchange.
10th Mar 2022
24:20 HD Video
& 176 Photos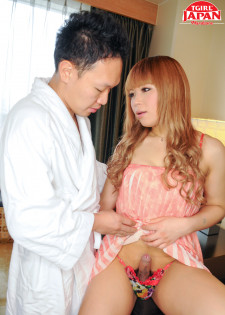 Kaede is a sweet doll who has a quick tryst in a hotel room. After the good cock sucking activity, she gets her tight asshole penetrated by her partner's hard dick. Throughout her session, Kaede looks very happy.
24th Feb 2022
25:03 HD Video
& 147 Photos
No other tgirl loves cock like Kaede. Very excited in sucking that rock hard cock of her partner, she wastes no time and gets right to the job of fucking his ass and gets her ass fucked hard in return!
4th Feb 2021
37:09 HD Video
& 146 Photos